Introduce
Forced mixer, also known as Concrete mixer, is one of the forced double horizontal shaft mixers. It can be operated alone or combined with concrete batching machine to form a concrete mixing plant. The output per hour is 90 m3. The forced concrete mixer can mix not only dry and hard concrete, but also lightweight aggregate concrete, which can make the concrete achieve strong mixing effect. The mixing is very uniform, high productivity, good quality and low cost. It is an advanced mixing machine in China at present. The whole machine has compact structure and beautiful appearance. Its main components include: mixing device, mixing transmission system, loading and unloading system, water supply system, frame and walking system, electrical control system, lubrication system, etc.
Technical parameter
| | | | | |
| --- | --- | --- | --- | --- |
| mixer Model | Discharge | Stirring blade speed | Yield | Motor power |
| JS500 | 500L | 30r/min | 25-30m³/h | 18.5KW |
| JS750 | 750L | 29.3r/min | 30-35m³/h | 30KW |
| JS1000 | 1000L | 25r/min | 40-50m³/h | 2x18.5KW |
| JS1500 | 1500L | 2x30r/min | 75---90m³/h | 2x30KW |
| JS2000 | 2000L | 21r/min | 80-100m³/h | 2x37KW |
| JS3000 | 3000L | / | 150-180m³/h | 2x55kw |
Characteristic advantage
1. It adopts high wear-resistant alloy cast iron lining plate, thickens mixing cylinder, strengthens No. 16 gauge, and integrally casts spiral mixing arm with high strength, wear resistance and small resistance
2. The use of hydraulic door unloading can not only enable the concrete to be unloaded smoothly in the mixing process, but also avoid overturning the cylinder. A limit switch is installed on the left and right above the discharge door to control the opening and closing position of the discharge door. The sealing of the discharge door can be ensured by adjusting the position of the sealing strip.
3. The reduction gearbox and main shaft of double horizontal shaft mixer are directly driven by coupling, with long service life and high mechanical efficiency
4. A special sealing device is arranged at the connection between the mixing shaft and both ends of the mixing cylinder, and a special oil supply device is arranged on the end face of the mixing cylinder to ensure the sealing quality.
5. The water supply system consists of motor, water pump, throttle valve, cleaning device, water spray pipe, etc. The water required for concrete mixing is sent to the spray pipe by the water pump through the throttle valve, which can adjust the water flow.
6. The electric control circuit of this type of Concrete mixer is equipped with air switch, fuse and thermal relay, which has the functions of short circuit protection and overload protection. All control buttons, air switch handles and indicator lights are arranged on the door of the distribution box and equipped with door locks. A small protective door is set outside the button.
7. The main mixing reducer of this product is a special mixing reducer completely independently developed and designed. It has the advantages of high efficiency, low noise, strong impact resistance and so on.
8. The product has reasonable design structure, novel layout and convenient use and maintenance. The horizontal shaft mixer has the advantages of reasonable design structure, novel layout, convenient use and maintenance, high degree of automation, good mixing quality, high efficiency, low energy consumption, low noise, convenient operation, fast unloading speed, long service life of lining plate and blade, convenient maintenance and so on.
Why choose Dingrui?
Decades of experience in the production of brick and tile equipment
• Henan famous cement brick machine and terrazzo machine manufacturer, Trustworthy brand
• With independent production and processing centers, products are exported to more than 70 countries and regions at home and abroad
Strictly control product process quality
• Hundreds of front-line workers provide guarantee for product development and technological innovation
• With dozens of unique craftsmanship, it has been praised by "Customers are trustworthy"
• Advanced environmental protection spraying equipment to ensure the beautiful appearance of the equipment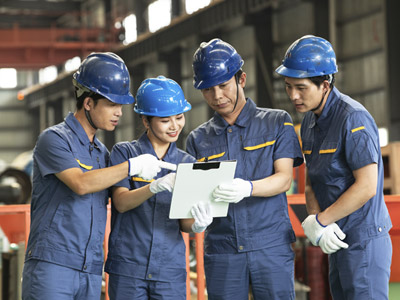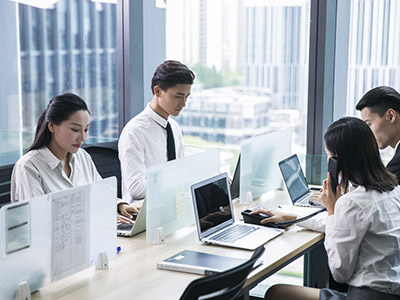 Professional service team, meticulous service
• Professional service team to serve you and escort your production
• Safe and efficient logistics distribution center to ensure accurate and timely delivery of equipment
• Provide customers with free installation and commissioning and personnel operation training services
Product
Quality assurance